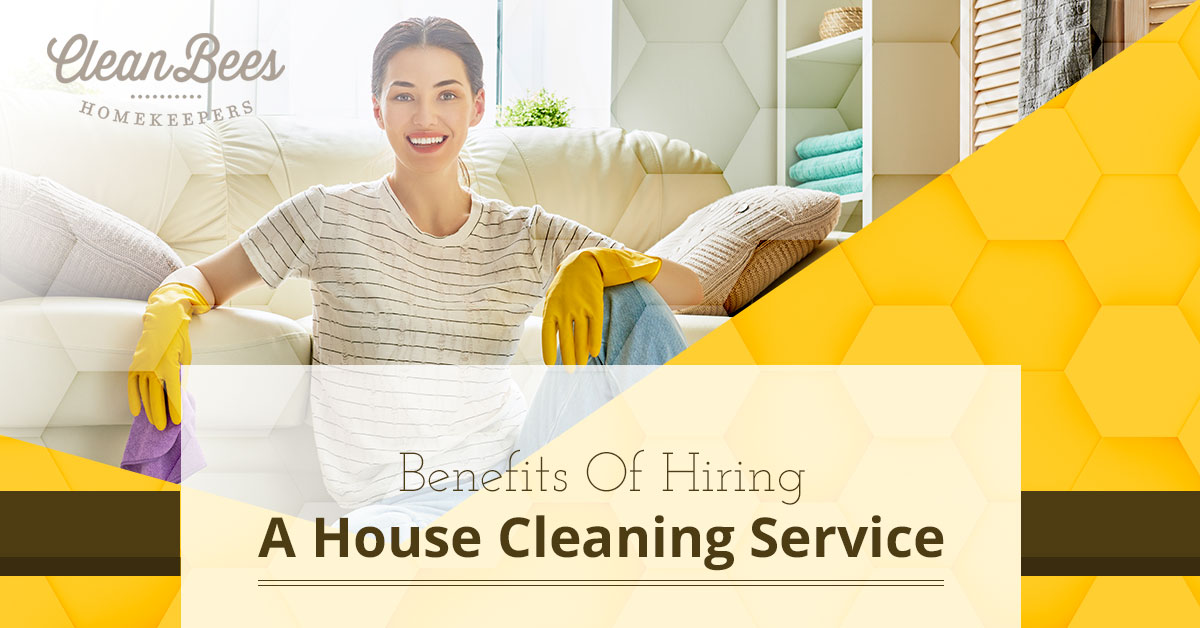 When you are a busy parent, cleaning can seem like the last thing you want to do, let alone have time for. Between keeping up with your children's lives and your own life, how can you possibly keep up with the life of your home? Clean Bees in Northern Colorado understands that when you don't have the time to prioritize cleaning, it can become a monsterous task that seems overwhelming and will take more time than you have. That's one of the many reasons why hiring a housekeeping service is a great way to keep up with your home and your family. In this blog, we'll discuss the other reasons why hiring a cleaning service is a benefit to any family.
Saves you time. If you don't have time to clean, when will it get done? It's not uncommon that when you are so busy you can't keep up with cleaning, you end up cleaning every couple of weeks and it takes an entire day or longer. Who has an entire day to clean their home? If you already don't have time to keep up with your cleaning on a day-to-day basis, chances are you won't have time to dedicate an entire day to cleaning. When you hire a housekeeping service to clean your home, you're investing in time and freedom to live your life and use your time how you'd like to. No more stress about what day you can clean your home, or when you'd be able to fit it in your already busy schedule. Just go about your business and let the experts handle the cleaning!
Helps you enjoy your family, and enjoy your life. Your life is already dedicated to your family and your passions, so why sacrifice valuable time? The time that you now spend cleaning you could spend making memories with your children, spending time outside on a beautiful day, doing things you actually enjoy and making the most out of your life and your time. With a home cleaning service, say goodbye to the thought of vacuuming, mopping, dusting, and other household chores.
GIves you a better quality clean. Professional housekeepers know what they are doing. Unless you are a cleaning expert, chances are you're not giving your home the best clean possible. Professional cleaning services utilize housekeepers who know what they're doing. These individuals know the most effective and most efficient products, techniques, and methods to use to clean the toughest dirt and grime away, and leave your home looking spotless. Certain areas of your home are breeding grounds for organisms that could potentially harm you and your family. Hiring a cleaning service makes sure that organisms like mold, fungi, bacteria, and other viruses are killed and your home becomes a germ-free environment.
Reduces your stress. A professional cleaning service takes something off your plate, so you can focus on what matters. When to clean and what needs to be done no longer needs to be in the back of your mind causing you unnecessary stress. Keeping up with the demands of busy life as it is can be stressful, so with cleaning off of your plate, you'll have time to take care of yourself in addition to caring for everyone else. Stop worrying about spending your leftover energy on household chores, and use it to rest and spend time with people you love.
Increases the quality of your home's air. The unfortunate truth is that the presence of dirt, dust, allergens, pet dander, and other unhealthy air contaminants builds up over time and is constantly circulated by your home's HVAC system, and then inhaled by you and your family members. A thorough, professional cleaning of your home will keep your home's air safe for your family to breathe. Almost any fabric in your home, carpet, area rugs, drapes, blinds, upholstered furniture all attract dust and dirt. These areas should be cleaned regularly to avoid buildup that could be harmful to you and your family.
Saves you money. Many people think that investing in a professional cleaning service is expensive, and something that they can't afford. However, this is not the case. In fact, in the long term, you are saving money when you invest in quality cleaning. Think about it: would you rather pay for a housekeeper or for medical bills associated with allergies or inhaling mold, or for the constant, recurring cost of cleaning supplies.
Clean Bees Homekeepers in Northern Colorado help you preserve your free time, your family time, and your time for yourself. Prioritize what matters, and give us a call today.